The Brian Perry Charitable Trust and Te Awa Lakes were delighted to be involved with the Balloons over Waikato event this year.
Over the years the event has become a major attraction for Hamilton; drawing in pilots from across NZ and around the world, as well as attracting large crowds to witness the impressive spectacle of the colourful balloons taking to the skies. This year the festival saw over 20 hot air balloons float across the Waikato skies from Tuesday, March 14, to Saturday, March 18.
The Brian Perry Charitable Trust have long supported this popular community event and this year, the festival also included a balloon sponsored by Te Awa Lakes. The balloon, designed and piloted by Liam McGirr, made its maiden voyage from Innes Common ten months ago and has now made its festival debut at Balloons Over Waikato.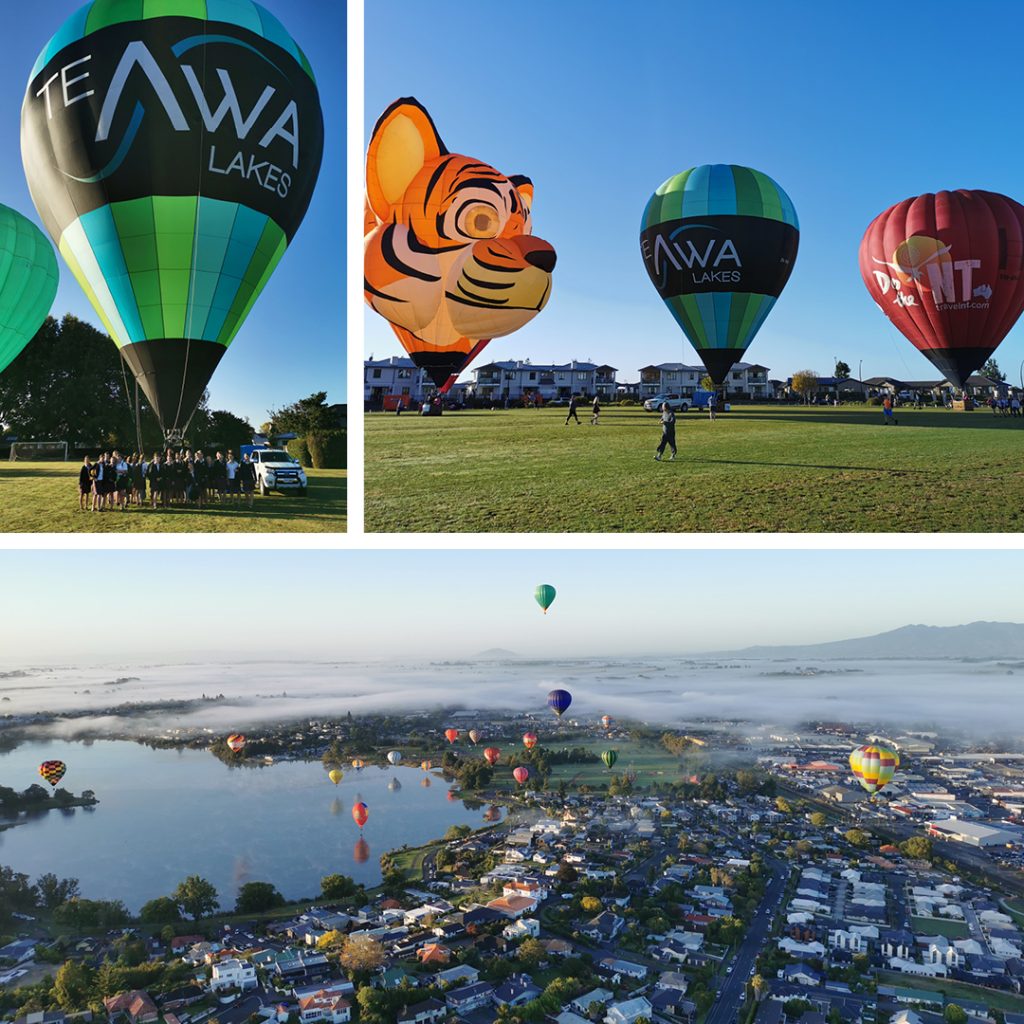 If you missed seeing the Te Awa Lakes balloon in the skies at Balloons over Waikato this year, don't worry, you will be able to see it at future events and the occasional mornings when it flies over the Waikato!